Welcome to Willow George, I'm so happy you're here!
Here in our little cake shop you'll find beautifully finished cakes of all styles with delicious thoughtfully created insides!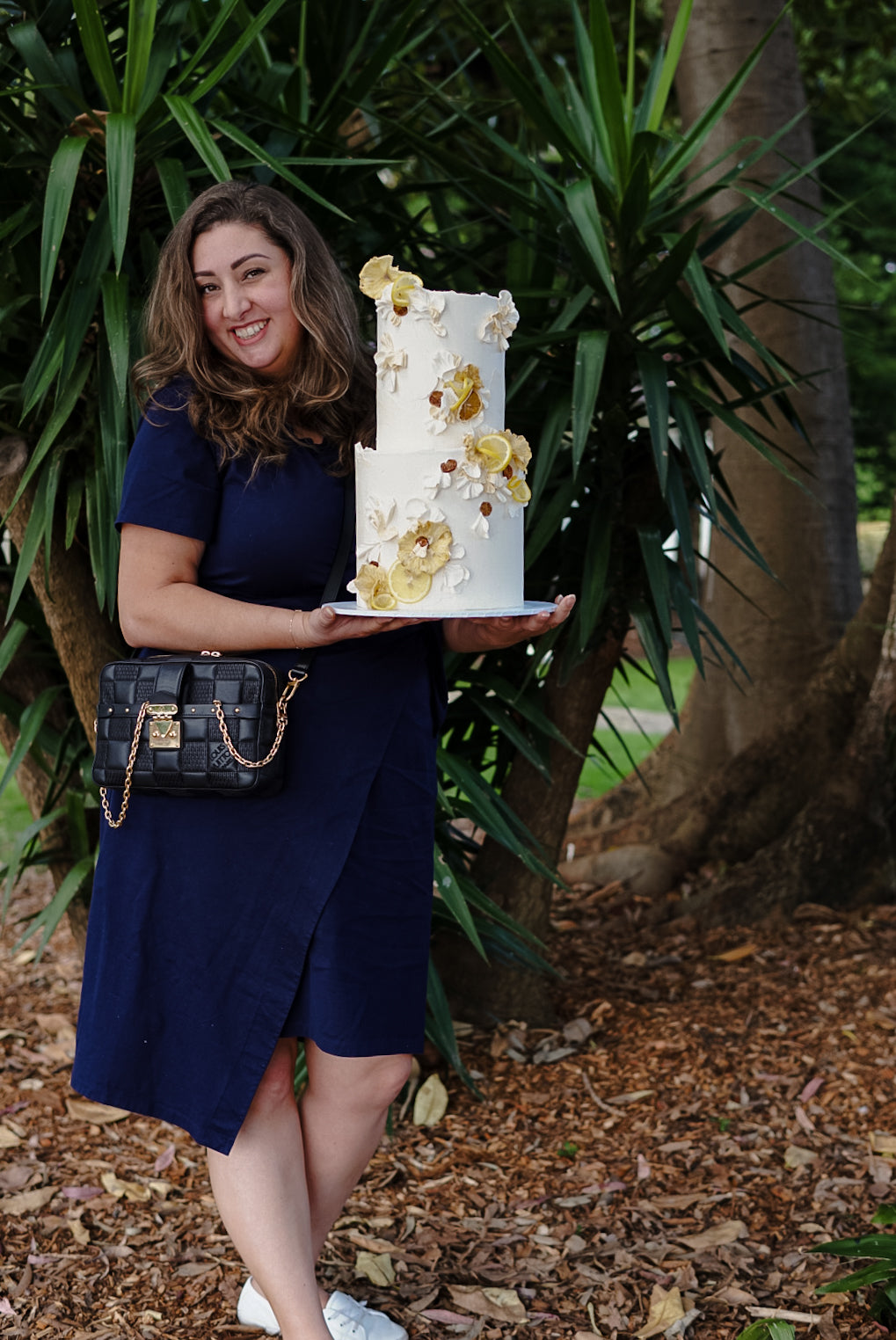 I'm Chloe, creator of nostalgic cakes and mumma of two beautiful children. They are my all.

I love to bake. Willow George Cake Co is both my obsession & my creative outlet. Combining my two passions, beautiful ingredients and an endless source of creativity, thanks to my lovely clients. I love good cake and I love to create. I have always baked sweets and naturally fell into my little cake business.

As a child, I would sit in the kitchen watching my mum create all the family birthday cakes, eager to help wherever I could. It was in this kitchen, with this spectacular woman, where I learnt how to decorate, fill and ice a cake correctly, as well as learn how to fix little issues that would arise. I continued to learn from both my grandmothers alternate styles of baking with influences from different corners of the globe.

We bake with beautifully sourced ingredients, as local as possible, where we can from small south coast farms. Baking for us is meaningful. Our made from scratch recipes (butter, sugar, flour, eggs) are thoughtfully prepared from traditional old-fashioned recipes we have refined over the years.

We have a small team based in the Illawarra region, NSW. Here is where we create all sorts of delicious cakes and baked goods from our little Wollongong studio. We believe every occasion is special, and our mission is to make it even more memorable with our sweet treats.
We offer both ready-to-order cakes that can be customised to your event and fully customised bespoke cakes.